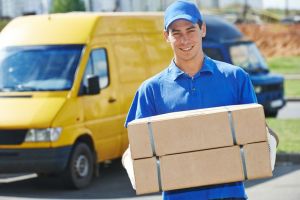 Drive Your Business with Confidence with Commercial Auto Insurance in Bakersfield, Kern County, CA from Bakersfield Insurance Agency
Protect your business vehicles on the road with comprehensive commercial auto insurance from Bakersfield Insurance Agency. Our guide will provide you with essential insights into commercial auto insurance in Bakersfield, Kern County, CA.
For personalized advice, feel free to reach out to us at 661-206-2011, or click here -

What is Commercial Auto Insurance?
Commercial auto insurance covers a variety of incidents including collision, liability, and damages related to business vehicle operations. It's essential for businesses in Bakersfield, Kern County, CA that own, lease, or use vehicles for business purposes.
What Does Commercial Auto Insurance Cover?
Our commercial auto insurance options encompass several coverage types, including:
Collision Coverage
Covers repair or replacement costs if your business vehicle is damaged in an accident.
Liability Coverage
Provides protection if you or your employees are at fault in an accident, covering damages or medical expenses for the other party.
Comprehensive Coverage
Covers damages from non-collision related incidents like theft, vandalism, or natural disasters.
Why Choose Bakersfield Insurance Agency for Your Commercial Auto Insurance in Bakersfield, Kern County, CA?
Bakersfield Insurance Agency is a trusted provider of commercial auto insurance in Bakersfield, Kern County, CA. With competitive premiums and comprehensive coverage options, we are the go-to choice for your business. Reach out to us at 661-206-2011 to explore the best commercial auto insurance options for your business.
Request a Commercial Auto Insurance Quote from Bakersfield Insurance Agency Today
Protect your business vehicles and drive with confidence. Contact us at 661-206-2011 for your personalized commercial auto insurance quote today.
For a quick and convenient quote, you can also complete our online quote request form. At Bakersfield Insurance Agency, we're dedicated to helping clients in Bakersfield, Kern County, CA protect their clients with the best commercial auto insurance.